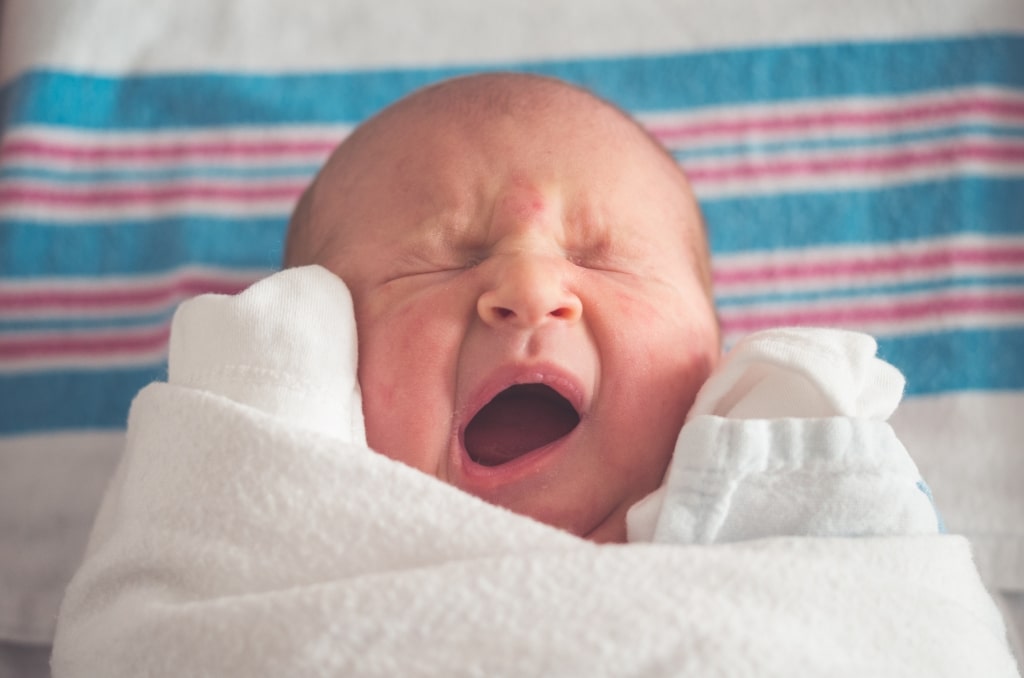 Ask The Expert
Ask a Recruiter: 5 Things a New Travel Nurse Should Know
Talk to most recruiters and they will tell you that the number of travel nurses is growing rapidly. A lot of that growth can be attributed to new nurses trying traveling for the first time. They hear stories of fun adventures or higher pay from a traveler working an assignment at their hospital, they check it out, and they decide to dive in–often with too little education to know what they are actually getting into.
We sat down with David McKenzie, a recruiter with LiquidAgents Healthcare. McKenzie has been a recruiter for almost 5 years and is passionate about educating first-time travelers. HCT Today asked him what travelers should know before they hit the road for the first time. Here's what he told us.
The nuts and bolts of the pay package
McKenzie says the pay package is the first thing that a first-time traveler should understand. That's why McKenzie spends time with his new travelers or nurses just exploring traveling and breaks down the different elements of a pay package.
The gross pay: The total value of the contract
The non-taxed portion of the pay package: These are any stipends or per diems that are included in the package, as long as the nurse meets IRS requirements to receive them.
The taxed portion of the pay package: These are the hourly wages, but can also include any stipends and per diems that are taxed because the nurse does not meet requirements to receive them tax free.
The take-home: This is what the nurse gets at the end of the day
Knowing how their pay breaks down and what they should expect on a paycheck helps the nurse, but it also helps McKenzie avoid panicked phone calls later from nurses who fear they've been somehow cheated.
The Bucket Theory
Many first-time travelers hear stories before they get into traveling about stipends, reimbursements and per diems and get visions in their heads of free money. McKenzie says that it's not true.
Many travelers, especially first-timers, don't understand that there is essentially one big bucket of money that everything they are going to get paid comes from. That money comes from the hourly rate that the hospital is willing to pay for that traveler. How that money is divided is up to the nurse.
So, they are free to ask for things like money for travel, but that doesn't mean they are getting additional money. It means the pay rate is being lowered to account for the shift of money to cover travel, and the same goes for housing allowances or per diems. Both are money from the same bucket, so you aren't getting anything additional. You decide whether it's more important to get the tax-free money or have more in your take-home pay.
Sometimes a traveler will be tempted to ask for more money on a contract. There are only two ways that kind of request gets approved. Either the hospital agrees to a rate increase, making the bucket bigger, or the agency wasn't maxing out what it was able to pay in the first place.
The 3 Pillars of Travel Nursing
Pay, location and shift. That's what McKenzie calls the pillars, and he tells first-time travelers that they need to pick one of these as the most important because they can't all be the priority. As an experienced traveler will tell you, finding all three in a single placement is rare.
New travel nurses should decide early whether the right shift is the priority. Or maybe it's being someplace relatively close to home. Or maybe they'll sacrifice both of those for a good-sized paycheck. Pick the most important. Be flexible on the others, and the recruiter can likely always find a job.
"Having some wiggle room on one of those factors, you can get anything to move," McKenzie says.
Know how far is too far
McKenzie says that even when first-time travelers decide that location is one of the pillars where they have some flexibility, it's important for them to know how far from home is too far.
Most traveling contracts are 13 weeks long, which can be a long time to be far from home for many first-timers. For some travelers, that adventure is what draws them to the job. But for many, having the ability to get back home easily, whether it's for an emergency or just to recharge around familiar faces, is still a comfort, and one that McKenzie says first-timers should consider before taking an assignment.
The process for getting hired
There's a bit of time between a new traveler deciding she wants to hit the road and when she starts her first job, and McKenzie said it's important new travel nurses understand the steps it takes to land that first assignment.
It starts with creating a resume that will get them hired, and the next step is to find jobs to submit the traveler to. Then a review by the facility, hopefully an interview, and then an offer.
But things don't end with the acceptance of an offer. Next comes verification of compliance documents, potential drug testing, and possible pre-employment testing. McKenzie says educating the first-time traveler on all those intermittent steps is important because it will ensure they don't get confused as the process plays out.
More Stories
×
When you started traveling, you may have had a great relationship with the people at your travel nurse agency. But like all...