Editorial: Looking Back At Travel Healthcare In 2018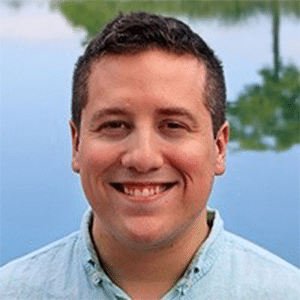 By Ryan Wagoner, Editor, Healthcare Traveler Today
The holidays always give us time to slow down, think and reflect on the year. What did we do right? What could we have done better? Or, if you're like me, why did we eat so much fast food?
Looking back at 2018, it was certainly a time of growth for the travel healthcare industry, and healthcare as a whole. But with constant changes in the insurance marketplace, new tax laws, increased Medicaid expansion efforts, hospital consolidation and closures, and a growing nursing shortage, we're left with more questions than answers as we head into the new year.
For the first time in history, healthcare employment surpassed retail and manufacturing employment, becoming the largest source of jobs in the U.S., with registered nurses leading the charge. Revenues for healthcare temporary staffing companies climbed three percent, according to Staffing Industry Analysts data, and is expected to rise even further in 2019 across travel nurse, allied healthcare and locum tenens staffing.
Healthcare insurance is in a strange place after President Donald Trump and his administration made a series of moves to gut access and affordability of Affordable Care Act marketplaces and to incentivize short-term insurance plans that offer lower premiums for much less coverage.
A recent move by a Texas federal judge could end up dissolving the ACA altogether, although the ruling is currently in the appeal process. Despite this, more Americans have insurance than previous years thanks to a 3.7 percent unemployment rate that hasn't been seen in almost five decades.
Analysts are also waiting to see how many will drop insurance altogether since the 2018 tax reform repealed the penalty for those without health insurance coverage.
Medicaid expansion won big in November after it was approved by voters in Nebraska, Idaho and Utah, adding a potential 500,000 previously uninsured patients to Medicaid rolls under the Affordable Care Act. Some economists are worried, however, about the additional strain this could put on an already stretched federal budget, as Medicaid spending continues to grow each year.
If you didn't know, the amount of people insured in the country has a massive impact on a healthcare facility's profitability and sustainability, which in turn affects job opportunities for travelers. Just from a patient census perspective, those without insurance tend to avoid regular outpatient care and instead only use hospitals for emergency care, which can put unnecessary strain on emergency departments and greatly increase uncompensated care costs.
Rural hospitals, which are often relied on in small communities as both job centers and necessary access points for community healthcare, saw more closures and consolidation in 2018. If this trend continues, patients in rural locations will continue to struggle without easy access to healthcare facilities and may have to seek options outside of the traditional hospital model. Travelers could also face fewer choices in facilities when looking for assignments.
One of the greatest looming threats in healthcare remains the constant nursing shortage, which grew just a bit wider in 2018. Despite rapid nursing employment, an aging population of both patients and retiring RNs are putting a growing strain on hospitals trying to fill staff and educational facilities fighting to keep up with demand.
Along with all of these factors, competition for staffing agencies—and travelers hoping to find jobs through them‑ seems higher than ever.
In most of my conversations with recruiters and agency representatives in 2018, both the speed and number of candidates submitted for every position were the main problems affecting them on a daily basis. Jobs that would have had a handful of competing applications in 2017 were now seeing 10-20 submittals, often within an hour of hospitals posting the position to job boards and various labor software portals.
As a result, compliance deadlines got tighter, and travelers had to become increasingly more flexible to find jobs in competitive states or at high-paying facilities. Keep in mind that there was certainly not a shortage of jobs for travelers last year—in fact, it's always quite the opposite year-round for states like California, Texas and Florida. It was just harder to be a picky traveler in 2018.
So, what does all of this mean for travel healthcare in 2019? It's difficult to make any stout declarations because predicting what will happen in the healthcare industry is about as easy as trying to predict how the flu will spread each year. But we can make some sound early assumptions, based on current data.
The travel healthcare industry—in terms of both staffing and revenue—will continue to grow in 2019 across travel, per diem and locum tenens employment sectors.
Healthcare facilities will increasingly rely on travelers to fill employment gaps.
And Healthcare Traveler Today will be there to report on it all, the good and the bad, to help you stay informed, equipped and inspired while pursuing your travel career.
The holidays provide a time to reflect, but they are also a great time to give thanks to those who help you during the year. So, I would like to say thanks to our readers who made HCT Today's first year a fantastic one. Without your support, we could have never gotten this far, and we're excited to provide more quality coverage of the travel healthcare industry that you can count on.
---
More Stories
×
Alabama legislators introduced two bills Tuesday that could allow the state to join the nationwide Nursing Licensure Compact,...