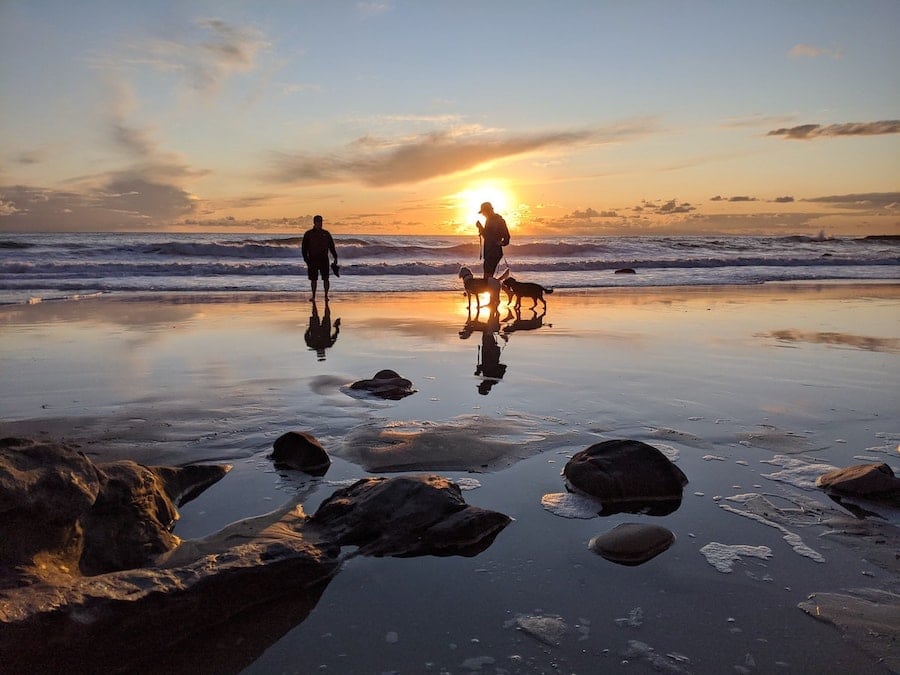 Best Places to Warm Up on a Travel Nurse Assignment
If you are one of the unfortunate people stuck in the Midwest or Northeast in the last week or so you are probably a little bit over the cold (hey, me too!). Between the snow and sub-zero temperatures, most of us are dreaming of warmer weather and we've hit that point where we are just ready for spring and sunshine.
While summer isn't quite around the corner just yet, the jobs that you apply for now will likely last you through early June, so it's time to think of where you want to spend the summer months! There are some great "destination" locations where you can explore on your off days and treat it like a working vacation, as well as some less-popular places that will still offer a lot in terms of stuff to do and sunshine.
Hawaii
Top of everyone's list for a "destination" travel nurse assignment is usually Hawaii. For most, it is somewhat expensive to travel here for a vacation, so as a compromise travel nurses can take an assignment there and explore on days off. Hawaii typically pays just enough to afford the higher cost of living, but many travelers find themselves dipping into savings on their days off to really take advantage of all the tourist type activities around the islands.
There are a lot of unique aspects to a travel nurse assignment in Hawaii, including how to get around the island and what to expect to pay for housing. Make sure to do a little research or reach out to other travelers who have worked in Hawaii to be as prepared as possible!
---
Phoenix
Heading to Phoenix in late winter is just about the perfect time to enjoy all it has to offer. The weather is warm but not scorching, and the cost of living is generally affordable. If you are into hiking and being outdoors, there are tons of trails, lakes, and other activities just a short drive outside of the city. If the outdoors isn't your thing, there is still a ton of stuff to do in Phoenix. Old Town Scottsdale is great for shopping and nightlife, there are tons of up and coming restaurants, and lots of local breweries to keep you busy during your assignment.
While working as a travel nurse in Phoenix you do need to be aware of the Spring Training season. This can drive up the cost of living a bit, so a lot of travelers opt for a short-term lease rather than using vacation rental sites during this time of year.
---
Seattle
Seattle is a popular assignment location for a lot of travel nurses, but now is a good compromise in terms of pay packages and weather. Once you hit July and August, people will be flocking to the city to get in the few months of truly "warm" weather in the Pacific Northwest.
However, Seattle has the appeal of never getting freezing cold, and there is still plenty to do in and around the city during cooler months. Plus, a lot of housing options in Seattle don't include central heat or air conditioning, so the temperatures this time of year are perfect if you are like me and used to having both at home. If you don't want to be scorching hot but are also trying to avoid snow and sub-zero temps, Seattle might not be a bad choice for you.
View Washington Travel Jobs >>
---
Guam
A lot of travel nurses don't realize this but you can work with your United States RN license on the island of Guam.
Guam is a US island territory in Micronesia–just east of the Philippines. This small island hires travel nurses fairly regularly, and I have heard it can be a great experience. English is the primary language, plus you are on US territory so you won't have to worry about different laws or regulations. Guam has a tropical climate, so you can enjoy the beach life on your days off and rarely have to worry about bad weather. If you are feeling a little adventurous, definitely consider looking for a job in Guam for your next assignment.
---
Small Town California
California is known for high pay rates and high cost of living, but if you go further out from the big cities you will see that affordability is much better for short-term housing.
There are plenty of small coastal beach towns in California that could be a great destination location for a travel nurse assignment without the oh-so-high housing price tag of places like LA and San Diego. Consider asking your recruiter if they have anything a little more rural in California, and consider getting to know a different side of the state than the one you hear about most of the time!
View California Travel Jobs >>
---
Whether you want to get away and don't care about what you will pocket or you want to make some decent cash and live in more balmy climates, travel nursing can afford you the option that works for you. If you are sick of the cold weather and ready for somewhere new, exciting, and warm, I highly suggest you take a look at some of these destinations when your current contract is up!
More Stories
×
By Alex McCoy, Contributing Writer, Owner of Fit Travel Life Our first holiday season as a travel healthcare couple...